Dourone /// « Change the colors », Johannesburg
Dourone vient de réaliser « Change the colors » dans la cité Sud Africaine de Johannesburg, l'une des plus grandes métropoles du monde (12 millions d'habitants) également considérée comme la capitale économique du pays. C'est le caractère multiethnique de cette cité, où plusieurs langues sont parlées (nguni, sotho, anglais, afrikaans…), qui a inspiré l'artiste espagnol.
Ce portrait « chic », hautement coiffé d'un couvre-chef dans les nuages, se détache d'un fond écarlate aux motifs géométriques semblables à ceux peints sur leurs maisons par le peuple Ndbélé du Transvaal. La diversité culturelle de cette oeuvre témoigne de la richesse des rencontres que Fabio et Élodie ont faites au cours de ce voyage.
Dourone, « Art for the Humans » : dourone.com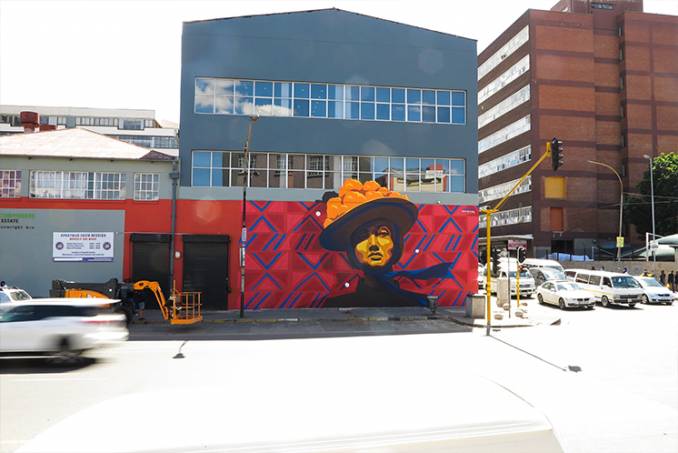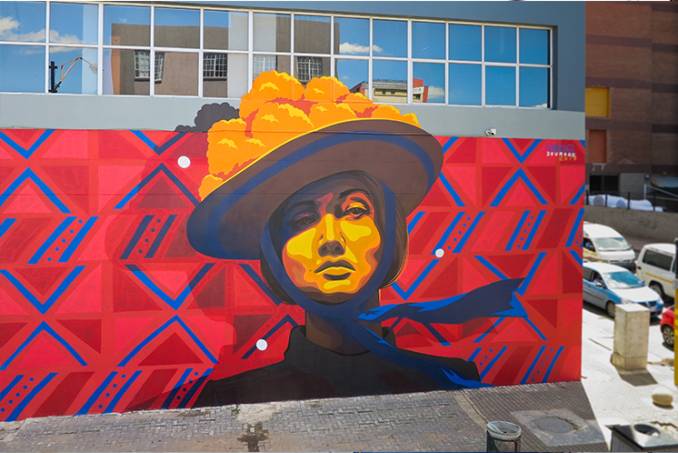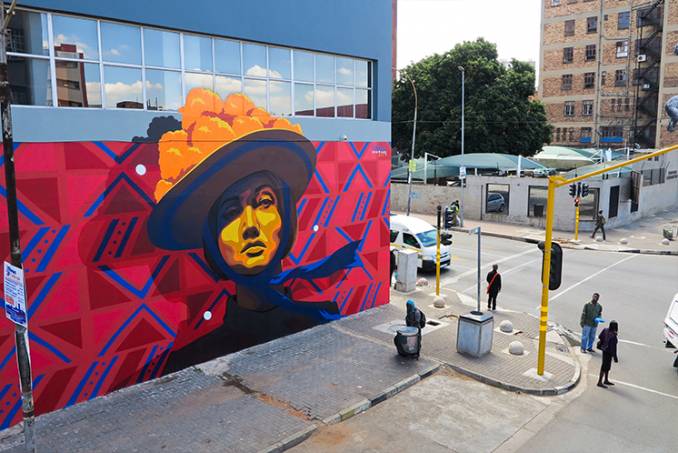 ---